IAFF Headlines
Current news directly from IAFF locals, councils, and state/province associations in the US and Canada.
City of Oldsmar at Impasse
12/11/13 - IAFF Local 2980
OLDSMAR — The city has declared an impasse in union contract negotiations with its rank-and-file firefighters. The biggest obstacle to reaching agreement, according to the union: The city wants to force the firefighters back into the state public employees retirement system, where they would not get credit for the years they worked under the city pension plan.
2013 BUDGET DEAL
12/11/13 - IAFF Local F282
Major ambulance service shuts down without notice in six states
12/10/13 - Michigan Professional Fire Fighters Union
Dec. 10, 2013: A private ambulance service that transported more than a half-million patients a year in six states abruptly shut down without explanation, leaving dozens of cities and towns scrambling for medical transportation options Monday without a word of warning.
Smoky Fire at Salisbury Warehouse
12/10/13 - Salisbury Fire Fighters
BY ANGELJEAN CHIARAMIDASTAFF WRITER SALISBURY — Smoke gushed from the eaves, doors and roof into the night sky at Jupiter Electric's warehouse last night as fire companies from throughout the region tried to stem the fire in the tall metal building at 142 Lafayette Road.
Staffing is like Peanut Butter
12/10/13 - IAFF Local 1563
Publish Date: 12/10/2013 "Keep spreading the peanut butter until you see white bread coming through" Millersville, MD - IAFF Local 1563 are the proud men and women that are sworn to serve and protect the citizens of our great county. Our 700+ members respond to and handle the Fire/EMS related emergencies that arise within our county.
Local 1652 Coat Drive
12/10/13 - IAFF Local 1652
Local 1652 is currently running a coat drive for those in need.  We are accepting new and slightly used coat for all ages.  You may drop off the coats at any of the 5 Framingham Fire Stations.  Thank you in advance for you donations.
Passing of Fredrick C. Rice
12/10/13 - IAFF Local 801
It is with profound sadness we announce the sudden passing of Fredrick C. Rice, Father in Law of Firefighter Nick Velotti. Mr. Rice passed away Sunday December 8, 2013 in a tragic accident.
COMMITTEE AGREES TO PENSION CONTRIBUTION INCREASE
12/10/13 - IAFF Local F282
A Joint Budget Committee agrees to pension contribution increases from federal workers. This is probably a good time to let your Congressman know you are opposed. Votes in the full House and full Senate will be held soon. Contact House of Representatives & Contact the Senate.
Holiday decorating-related injuries up for the fourth year
12/10/13 - IAFF local 613
The number of holiday injuries has increased for the fourth year in a row, according to a new government report. The U.S. Consumer Product Safety Commission (CPSC) said there was about 15,000 injuries involving holiday decorating between Nov. and Dec. 2012. "There are about 250 injuries a day during the holiday season.
East Coast Private Ambulance Shutsdown without Notice. So are Privates Really more Reliable?
12/10/13 - Franklin Park Firefighters
Pension crisis endangers Chicago's future
12/10/13 - Paul Hufnagel
It's not the vision of a world class city that Chicago Mayor Rahm Emanuel typically likes to portray.
Ruling lets city cut sick leave buyback for future firefighters
12/10/13 - Paul Hufnagel
The city can reduce the amount new firefighters will be paid for unused sick time after they retire, an arbitrator recently ruled in a contract stalemate between the city and International Association of Fire Fighters Local 49.
One year after historic right-to-work legislation, results are uncertain but divide remains
12/10/13 - Paul Hufnagel
The predictions were both dire and dramatic. But one year after Gov. Rick Snyder signed right-to-work legislation, it has yet to prove either the body blow to labor or the boon to business many foretold. That comes as no surprise to experts like Michigan State University economist Charles Ballard.
Obamacare's Cadillac Tax Forces a Tough Decision on Governments
12/10/13 - Paul Hufnagel
For years, the philosophy on compensation for public-sector workers has been fairly straightforward: The pay isn't always great, but the benefits are. But that's changing, and the political implications could be big for public officials.
Blood Drive
12/10/13 - Portsmouth Fire Fighters Charitable Association
Hockey Night
12/10/13 - Portsmouth Fire Fighters Charitable Association
Another Day with a Sad Ending
12/10/13 - Stockton Firefighters
Fire crews battled through heavy flames and furniture to rescue a man who later perished at the hospital. This is a reason we have to make sure and test our smoke detectors. http://www.recordnet.com/apps/pbcs.dll/article.
2013 General Election Results
12/10/13 - Albuquerque Area Fire Fighters
The IAFF Local 244 Executive Board would like to thank all the members who participated in the 2013 General Election and especially the members and AFD Retirees who worked the poll sites and secured the voting process. We would also like to thank the candidates for their commitment to this membership and it's families. The majority of our races this year were duly elected by acclamation having no opponents nominated by the membership. This is a testament to trusted and established leadership. President Arencon will re-appoint Standing Committee assignments in January 2014 and is targeting IAFF members with less than 10yrs on the job. It is time to focus on the future of our great union and its leadership. Please submit letters of interest for Committee appointments to: iafflocal244@hotmail.com
Support our Chaplian program
12/10/13 - South Kitsap Professional Firefighters
Come help support our Chaplain Program with Celebrate Jesus Dec. 13, 14, and 15 Be a part of Celebrate Jesus as our local members staff L31 to help collect donations for this valuable program. The Chaplains do so much for us it is the least we can do. Lt, Jones is helping to put this together so contact him if you are interested in helping. Your time committment is from 1700 to approx. 2200. We ask that A-shifters staff the 13th, B-shifters staff the 14th, C-shifters staff the 15th however any night you can help out would be appreciated.
Frisco Muscle Toy Drive
12/09/13 - Toy Program
Link to Raymond St Video (WFSB)
12/09/13 - New London Fire Fighters
http://www.wfsb.com/global/category.asp.
Next for pension reform: Chicago
12/09/13 - Paul Hufnagel
For Chicago lawmakers who thought Tuesday's pension vote was politically dangerous, just wait until next year. Then on the docket in Springfield: gravely needed reforms for the retirement systems that benefit Chicago teachers, city workers, laborers, firefighters and police.
2014 C.O.L.A.
12/09/13 - Pennsylvania Professional Fire Fighters Association
To learn more about the 2014 C.O.L.A.
Mortgage Program For Unions And Their Families
12/09/13 - Michigan Professional Fire Fighters Union
Dec. 9, 2013: Capital Mortgage Funding, a division of United Shore Financial Services, has been providing our value as a leader in the banking mortgage industry since 1986. We are now one of the largest independently owned mortgage banking firms in the country.
EMAIL FROM 16TH DISTRICT VP JIM JOHNSON
12/09/13 - IAFF Local F282
This morning on a conference call with WH staff the WH reiterated the possibility of a pension contribution increase for federal employees.  It is expected that an increase will be part of a budget conferees deal.  All the unions that represent federal employees are actively working against a pension contribution increase.
Interviews for the Directors Positions
12/09/13 - Denver Firefighters Local 858
Brothers and Sisters, As previously stated I would like to interview any member that has a desire to serve this organization as a director. I think it is time that we open all the directors positions for interviews for any interested members.
Illinois' Pension Reform Doesn't Fix State's Credit Problems
12/09/13 - Paul Hufnagel
Illinois' status as the state with lowest credit rating in the U.S. won't necessarily improve now that lawmakers have passed a measure to overhaul the state's underfunded pensions, even as legislators see a better credit future as one of the perks of the reform.
2013 "Fire Fighters Coats For Kids" program
12/09/13 - IAFF 14th District
Memphis Local 1784 and Nashville Local 140 particpated in this year's program. A big thank you to those locals. It is not too late to participate this year but you must hurry. I would encourage all locals to begin planning to participate next year. The Memphis Local received very good media coverage( see below). - - Memphis Fire Fighters Association – Approx.
Afternoon Fire with Sad Ending
12/09/13 - Stockton Firefighters
After an aggressive interior search, search crews removed a woman who later died at the hospital. Our condolences go out to the family of this woman. http://fox40.
E7 at it Again
12/09/13 - Stockton Firefighters
Crews arrived to find a home fully involved. They contained it to the house of origin. http://fox40.
LA County Fire Museum Christmas Party
12/08/13 - IAFF Local 1014
Los Angeles County Fire Fighters Local 1014 Members please take a moment to look at this opportunity to celebrate the holidays at the Fire Museum Annual Christmas Party. This is a chance to gather in and amongst our historic fire equipment and rumor has it some historic "Firefighters" of current and past lore.
Red and Blue Cares
12/08/13 - IAFF Local 21
St. Paul firefighters and police officers were at the Target on Suburban Avenue for the Heroes and Helpers, Red and Blue Cares event. With children from 40 families, they shopped for groceries to provide a healthy meal for the holidays.
Retiree Passing
12/08/13 - Lexington Fire Fighters
Passing of Retired Member It is with deep regret that Local 1491 annouces the death of Gerald Jones - retired. Wake will be from the Douglas Funeral Home, Lexington, MA Wednesday December 11, 2013, 4pm - 8pm. Services will be from the Douglas Funeral Home, Lexington, MA Thursday December 12, 2013, 11am.
Coats for Kids -- Dallas
12/07/13 - Dallas Fire Fighters
DFFA has partnered with Operation Warm to bring warm coats to needy kids here in Dallas. Many of you have generously donated and the drive is going well, but we need your help to finish it off!! Our goal is to provide coats for all of the students at Martin Weiss Elementary in Dallas before they get out for Christmas break.
Garage Fire on Pierce Street
12/07/13 - IAFF Local 785
Lewiston firefighters douse garage fire Sunday night Lewiston-Auburn |  Sunday, December 1, 2013 at 9:52 pm LEWISTON — A garage on Pierce Street behind Poirier's Market caught fire Sunday evening around 9:25 p.m., closing portions of Walnut and Pierce streets.
Fire at 5 Larrabee
12/07/13 - IAFF Local 785
Good work by the crews on B shift yesterday morning! "Lewiston firefighters were able to knock down a fire that started on the back deck of a home at 5 Larrabee Road in Lewiston on Sunday morning. Initial reports from firefighters on the scene was that a bucket of hot ashes from a wood stove was left unattended and ignited the exterior of the building.
Close Calls Test
12/07/13 - IAFF Local 4143
http://www.firefighterclosecalls.
New Appointment
12/07/13 - IAFF Local 4143
I am pleased to announce that Brother Mullett will be assuming the Chairman of the Internet Committee. I would like to think Brother Bell for his help with this duty for the last year. If you have any problems with the web site, please feel free to contact CJ. If you need a password or are not sure of your pass word, contact CJ.
TOYS FOR TOTS
12/07/13 - IAFF Local 920
We are again teaming up with U.S. Marines to gather Toys for Tots - 2013 Please bring an unwrapped toy to our Braintree Fire Department Headquarters    located at One Union Pl., Braintree, Mass. - excepting gifts thru December  20th.
Firefighters Help Make Spirits Bright!
12/07/13 - IAFF Local 483
Sheboygan firefighters spent Friday December 6th volunteering their time making spirits bright.
Special Constitution & By-Laws Meeting
12/07/13 - IAFF Local F-102
All Hands, A "Special" Constitution & By-Laws Meeting has been scheduled for 19 December 2013 at Crash Station 62 and will commence at 0630. This meeting is an attempt to change our current Constitution. You may find the proposed Constitution for your review/consideration under 'Instructions" on the Union website.
2014 NEWSLETTER
12/07/13 - Lets Fire Cancer
Holiday Safety Message From The Fire Marshal's Office
12/07/13 - IAFF Local F-273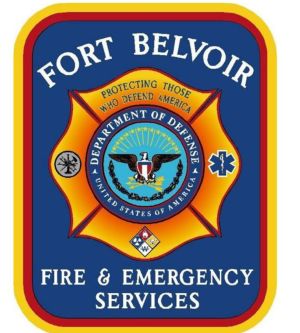 Holiday Safety Tips From The Desk of Fire Marshal John Weaver: Each year fires occurring during the holiday season claim lives, cause injuries, and cause millions of dollars in damage. The Fort Belvoir Fire & Emergency Services would like to share simple life-saving tips you can take to ensure a safe and happy holiday.
Members And Family Christmas Party
12/06/13 - Randolph FireFighters IAFF Local 1268
Michael C. Osiecki Memorial Scholarship
12/06/13 - UPFFA
The Uniformed Professional Fire Fighters Association of Connecticut has established a new Scholarship in honor of Michael C. Osiecki. Details will be forthcoming soon.
Fundraiser at the Hidrant 12/08/13
12/06/13 - IAFF Local 51
Hello from the Hidrant! We are planning a benefit for Dec 8th for Chris Gallegos, the gentleman that was killed in the motercycle accident last month at I 10 and McRae. Below are details: Food sales beging at 2pm. They are planning on having brisket plates. (not sure of the price) Bands start at 4pm.
Firefighters raise funds for ACS (PHOTO)
12/06/13 - Michigan Professional Fire Fighters Union
Dec. 6, 2013: Members of Marquette Firefighters Local 643 presents a $2,270 check to Carl Fulsher of The American Cancer Society.
Headlines Provided By:
Profirefighter.com - IAFF Website Design, IAFF Website Hosting, 100% Union Made in the USA.
GrievTrac.com - Online Grievance Tracking Software, 100% Union Made in the USA.
UnionActive.com - Website Content Management System with Powerful Communication Tools for Union Website's, 100% Union Made in the USA.
IAFFLocals.com - Complete list of IAFF locals and websites plus featured content from IAFF locals around the US and Canada.
IAFFWebsiteDesign.com - IAFF Web Design, Specifically for IAFF Local Website's, 100% Union Made in the USA.