IAFF Headlines
Current news directly from IAFF locals, councils, and state/province associations in the US and Canada.
MVA Rollover with entrapment
07/28/14 - New London Fire Fighters
Vehicle rollover Saturday night 7/26/14 with entrapment. Photos taken by Tim Cook(The Day).
July 28, 2014 - City Council Meeting
07/27/14 - IAFF Local 3472
Just a reminder to everyone that the City Council meeting is tomorrow night at 1900 hrs.  Everyone needs to be at the meeting to show support for the millage.  Please wear your normal fire department uniforms.
Missoula Fire Department lends a hand on wildland fires
07/26/14 - IAFF Local 271
The recent fires in Oregon and Washington have been quite active as most people in Missoula are aware of. A few smoky days had everyone wondering if smoke seaon had arrived.At 243,000 acres, the Carlton Complex, close to 240,000 acres have burned making it the largest fire in Washington history. Missoula Fire Department has an excellent wildland program and many qualified individuals.
7th Distrct Benefit Gala a Success and Have Winners
07/26/14 - IAFF 7th District
The bi-annual 7th District Benevolent Fund Gala was a huge success raising near 20K for the fund. Attendees had a much fun as we invited the 6th District to break bread with us while we celebrated the event. Also, with the assistance of Brother Kelly Fox and Brother John Stockman, the drawing was completed and prizes given. Please see the attached sheet to see the winners of the drawing although it is notable that all of the members in the Magnificent 7th District win when we fund OUR benevolent fund. Thank you for all of your support!
2nd Annual Burn Drive Softball Classic (Sept. 5-7, 2014)
07/26/14 - Michigan Professional Fire Fighters Union
JULY 26, 2014: Fire and Police teams welcome! A portion of the proceeds will be donated to the Brian Woehlke Scholarship Fund.
Executive Board Seat Opening
07/26/14 - IAFF Local F-273
Attention Local F-273 members: There is an opening on the Executive Board for anyone interested.
North Riverside puts plan to privatize fire department on hold
07/26/14 - Paul Hufnagel
A controversial plan to privatize North Riverside's fire department was put on hold Thursday while the village continues to negotiate with the firefighter's union.
Domino Effect: Pension Cutters Gamble on a California Ballot Measure
07/26/14 - Paul Hufnagel
Jon Coupal is nothing if not blunt when he describes one motive behind a Ventura County ballot measure that would replace the "defined benefit" pensions currently enjoyed by county employees and replace them with 401(k)-type plans for all future hires.
Local 21 Regrets To Announce The Passing Of Retired Fire Captain Don Trudeau
07/25/14 - IAFF Local 21
Local 21 regrets to announce the passing of Retired Fire Captain Don Trudeau.  Captain Trudeau passed away on July 24, 2014.  Funeral arrangements are pending.
Bikes Blues and BBQ Poker runs
07/25/14 - IAFF Local 2866
We are working on the routes for this years poker runs. Friday we will be going north to Eureka Springs. Saturday is yet to be determined. We hope to have the routes and preregistration up in 2 to 3 weeks.
Cast your VOTE!!!!!!
07/25/14 - IAFF Local 1173
Voting on our new contract ends Saturday @ 1700 hrs. If you have not voted get online and vote!!!! There are 2 different topics to be voted on this time so read the new items. They can be found under the contracts tab. The old contract and the newchanges are available so you can compare the two. VOTE! VOTE! VOTE.
2018 IAFF Convention Coming to Seattle
07/25/14 - IAFF 7th District
Local 27 and the Magnificent 7th District will be hosting the 2018 Convention. This will be a historic convention marking the 100th year anniversary of this great Union. It may well be our largest gathering to date and having it within the 7th District borders allows for small Locals to attend where they may otherwise not due to financial constraints. Many Locals responded to the 7th District VP's call to assist with a modest financial contribution to Seattle Local 27 to offset some of the cost of securing this convention bid (please see the attached list). To the Locals on the list....a heartfelt thank you from the 7th DVP for helping. So prepare your budgets for attendance to the 2018 IAFF Convention to be held in Seattle!
Fate of PERS
07/25/14 - Oregon State Fire Fighters Council
Pretty clear who our members and their families should be casting their vote for in November!! http://www.statesmanjournal.
Funeral Service for Darla Guy
07/25/14 - Denver Firefighters Local 858
The funeral service for Darla guy will be on August 2nd at Olinger's Crown Hill at 29th and Wadsworth. Visitation with family will be from 11 A.M. until 12:00 with the service to follow at 12:00. A celebration will take place at the Pavillion across the street at 1:00 in lieu of Jim and Darla's smmer barbeque. A light dinner will be served.
Assisting NLPD 7/25
07/25/14 - New London Fire Fighters
NLPD requested our assistance to remove a teenager from the roof of Jennings School. North Station companies used a ladder to assist the individual to the ground.
NTA Supplemental Insurance
07/25/14 - IAFF Local 2602
http://youtu.be/X5yKO8f8XHs
Three new Dearborn firefighters sworn in
07/24/14 - Michigan Professional Fire Fighters Union
JULY 24, 2014: The Dearborn Fire Department has added three new firefighters to its ranks. The new officers are James Bishop, Zachary Schroeder and Randy Valicento.
GRAND RAPIDS LOCAL 366 GOLF OUTING
07/24/14 - Michigan Professional Fire Fighters Union
JULY 24, 2014: GRAND RAPIDS LOCAL 366 GOLF OUTING on September 4, 2014 at North Kent Golf Course. 18 holes, four person scramble. Green fees with cart. Steak dinner during awards. Raffle prizes and drawings.
Stair Climb is Full and Training Day announced!!
07/24/14 - CFFA
Registration for our Stairclimb is officially full now. We are proud to have sold out all four years we have had this event. The NFFF and our other charities appreciate the support. Also, this year we will be hosting our first Fire Service Training Day at our Union hall on September 12, 2014 at 8am.
Defined Benefit Pensions: The Solution to America's Retirement Crisis
07/24/14 - Missouri State Council of Fire Fighters
Pipetoberfest
07/24/14 - Puget Sound Fire Fighters Pipes & Drums
Puget Sound Firefighters Pipes and Drums Invite's fire pipe and drum bands from all over the USA to join us for Pipetoberfest, October 3rd & 4th 2014.

Find more information here at www.psfpd.org/pipetoberfest
Summer Update
07/24/14 - New London Fire Fighters
Members of the New London Fire Department have been very busy so far this summer. Sailfest was another success this year and it appears everyone that attended enjoyed the fireworks. Last week members responded to a fatal motorcycle crash on Bank St., a boat fire near TA Scotts and a structure fire on Williams St. along with numerous medical and fire emergencies.
Council upholds police, fire right-to-work
07/24/14 - Paul Hufnagel
For the second time in less than a month, the City Council has decided to override a mayoral veto affecting government unions.
Updating The Site
07/24/14 - Castle Rock Professional Fire Fighters Local 4116
We are working on redoing and updating the site. Thanks for your understanding. In the between time, if you need to get ahold of us, go to the Contact Us page on the left column.
Congratulations to Executive Board Member Shawn Shade
07/24/14 - IAFF Local F-273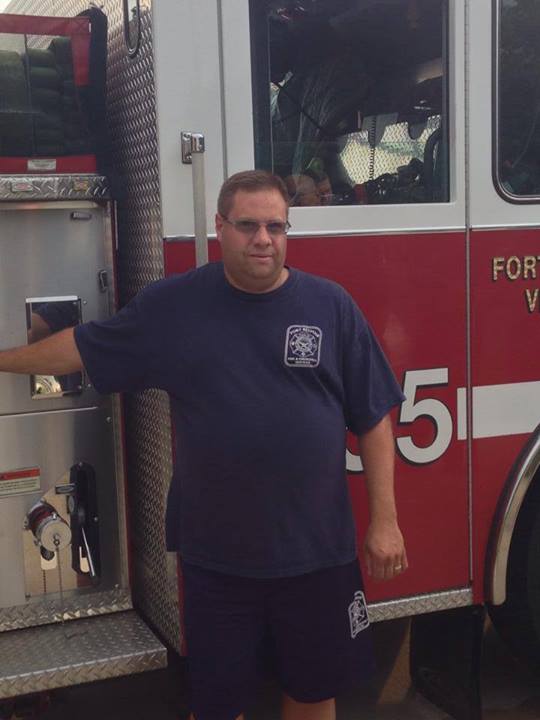 The members of Local F-273 would like to congratulate Executive Board member FF/EMT Shawn Shade on his transfer to the Letterkenney (PA) Army Depot Fire Department! FF Shade served 5 years as a member of Local F-273 and held the position of Executive Board member.
Local 4560 Golf Outing!
07/24/14 - Plainfield Firefighters/Paramedics Local 4560
Friday, July 25, 2014 Layoffs - 9 Firefighters of Local 2704
07/24/14 - UPFFA
FRIDAY, JULY 25, 2014 NINE (9) FIREFIGHTERS OF THE POQUONNOCK BRIDGE FIRE DEPARTMENT & MEMBERS OF THE POQUONNOCK BRIDGE PROFESSIONAL FIRE FIGHTERS ASSOCIATION, LOCAL 2704 WILL BE LAID OFF DUE TO INADEQUATE FIRE DEPARTMENT OPERATING BUDGET SET FORTH BY DISTRICT BOARD OF DIRECTORS.
2819 Honor Guard Presenting Colors at Fire Fighter Appreciation Night
07/23/14 - IAFF Local 2819
Our 2819 Honor Guard will present colors at Sunday's Mariners game. Below is information to obtain tickets at the firefighter rate, courtesy of WSCFF. Bring your family and join your friends and colleagues at Safeco Field Sunday, July 27, at 1:10 p.m. for Fire Fighter Day! Enjoy an afternoon of camaraderie and watch the Mariners take on the Baltimore Orioles.
Delegates Make History at IAFF Convention
07/23/14 - Albuquerque Area Fire Fighters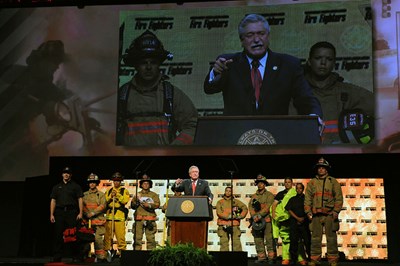 Delegates at the IAFF 52nd Convention left Cincinnati armed with tools and resources to navigate in these challenging times after making tough decisions on a number of resolutions - including one resolution that called for a roll call vote for the first time since 1982. In case you missed it, visit www.iaffconvention2014.
Tiger Toya Fundraiser/Raffle
07/23/14 - Albuquerque Area Fire Fighters
Message from BCFD Administrative Officer Theresa Otero-Bustamonte: My name is Theresa Otero-Bustamante and I am a Bernalillo County Fire Department Employee: On Sunday July 20th, 2014 Tiger Toya who is like my son was intentionally run over while riding his mountain bike near Broadway. Tiger was placed on a ventilator due to required multiple surgeries to repair the damage sustained.
Thank you DFFA; Job Well Done!
07/23/14 - Detroit Fire Fighters Association
Dear IAFF Local 344 member, I would like to thank all of you who assisted the IAFF at the booth at Netroots Nation last week. You all are rock stars and really engaged all of those who came to our booth. Many who attended the conference told us we had the best booth and enjoyed trying on the gear, going through the smokehouse and discussing public safety issues with you.
Detroit, Other Cash-Strapped US Cities, States Slashing Pension Benefits While Subsidizing Professional Sports Stadiums
07/23/14 - Paul Hufnagel
As U.S. states and cities grapple with budget and pension shortfalls, many are betting big on an unproven formula: Slash public employee pension benefits and public services while diverting the savings into lucrative subsidies for professional sports teams.
Bullet hits Cleveland fire station; third incident this year
07/23/14 - Paul Hufnagel
Cleveland firefighters at Station 30, at 10225 St. Clair Avenue, said they went on an emergency run Sunday evening. When they returned, they found a bullet hole in a window on the bay doors.
Detroit pensioners back grand bargain in bankruptcy vote, creditors object
07/23/14 - Paul Hufnagel
Detroit retirees voted to accept pension cuts and allow the Detroit Institute of Arts to spin off as an independent institution, reflecting a critical endorsement of the city's restructuring blueprint to resolve the largest municipal bankruptcy in U.S. history.
Firefighter's Wallet Stolen from Station
07/22/14 - IAFF Local 902
Revere Firefighter's Wallet Stolen as He Battled Beach Fire
PSU Football First Responder day
07/22/14 - Pennsylvania Professional Fire Fighters Association
Attached you will find the order form and seating chart for the Penn State Football First Responder day on September 6, 2014. There are reduced ticket prices and the form should be returned to James Grecco at Penn State, his contact info is on the order form.
CHILI COOKOFF 2014!!!
07/22/14 - IAFF Local 3169
This years Chili Cookoff will be Saturday, November 8th from 0800 - 1600. Mark your calendars for this event as it promises to be one of the biggest events of the year! We will be needing servers and chili cook volunteers throughout the day. Please email Mike Pye at Local3169treasurer@gmail.
Abandoned home demolitions credited for big drop in Flint fire calls
07/22/14 - Paul Hufnagel
FLINT, MI -- Calls for fire service have plummeted in Flint thanks in part to blight demolitions around the city, according to Emergency Manager Darnell Earley.
Kokomo Board of Works approves firefighters contract
07/22/14 - Paul Hufnagel
The three-year contract, which runs from Jan. 1, 2015, to Dec. 31, 2017, will give firefighters a more than 6 percent pay raise over the next three years. It is the first pay raise for the International Association of Firefighters Local 396 in seven years. The contract was ratified by union members on June 19.
The Week in Public Finance: Detroit's Bigger Pension Problem, Games on the Hill and a Win for Munis
07/22/14 - Paul Hufnagel
A new Moody's Investors Service analysis of Detroit's plan of recovery broke down the differences between what bondholders will get and what pensioners will get. Both were treated as creditors but retirees will get a far better deal than many of the city's bond holders.
Merrimack Firefighter Job Position
07/21/14 - Professional Fire Fighters of New Hampshire
Town of Merrimack Full Time Fire Fighter/EMTP/Fire Fighter Paramedic Position
48/96 Ballot vote to begin August 1, 2014
07/21/14 - IAFF Local 1014
Upcoming vote by ballot 48/96 One year trial schedule change proposal Ballots go out August 1, 2014 - Ballots to be counted August 19, 2014 Local 1014 will be sending out Ballots on August 1st, 2014 - to be counted on August 19th, 2014 at 10 am at California Elections Company.
NTA Life Insurance Endorsement
07/21/14 - Southern Federation of Professional Fire Fighters
Newly Promoted Officers
07/21/14 - West Springfield FF
Congratulations to both Lt. Scott Chapman and Lt. Rich Craven on their recent promotions. Both Lieutenant's were sworn in officially on July 15th at City Hall with both family and friends in attendance. Lt. Chapman was appointed to WSFD in 2003. He served as a FF/EMT spending most of he's career assigned to Headquarters and Station 2. With his recent promotion Lt.
Its Time! Big John Ale Tapping- This Sunday July 27th!
07/21/14 - Aurora Fire Fighters
After a year of planning-  its finally here!! Big John Ale Tapping-  Dry Dock Brew Pub- Sunday July 27th @ 12PM! http://drydockbrewing.
Bedford L-3639 Golf Tournament
07/21/14 - Professional Fire Fighters of New Hampshire
Bedford L-3639 is hosting their 11th Annual Golf Tournament on Monday, August 18, 2014 at the Manchester Country Club in Bedford, NH. All proceeds benefit the Bedford Professional Firefighter's Relief Fund. Visit bedfordfirefighter.org for more info & to register.
Delta Twp Full-time Firefighter/Paramedic
07/21/14 - Michigan Professional Fire Fighters Union
JULY 21, 2014: From Wednesday, July 16 2014 through Friday, August 15, 2014 the Manager's Office will be accepting applications to establish a list for full-time Paramedic/Firefighter.
Headlines Provided By:
Profirefighter.com - IAFF Website Design, IAFF Website Hosting, 100% Union Made in the USA.
GrievTrac.com - Online Grievance Tracking Software, 100% Union Made in the USA.
UnionActive.com - Website Content Management System with Powerful Communication Tools for Union Website's, 100% Union Made in the USA.
IAFFLocals.com - Complete list of IAFF locals and websites plus featured content from IAFF locals around the US and Canada.
IAFFWebsiteDesign.com - IAFF Web Design, Specifically for IAFF Local Website's, 100% Union Made in the USA.